Laissez les bon temps Rouler!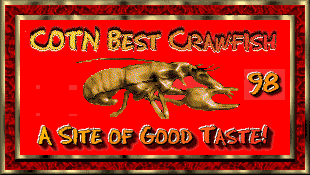 Cajun Midi Files
© Accordion Man
All the cajun/zydeco music found below is produced and placed on the internet by the Accordion Man. Please check out his great web site at accrdnmn/cajun.html if you would like to hear more.
Down at the Twist and Shout
Jolie Blonde
Big Mamou
Cotton Eyed Joe
Jambalaya
Allons à Lafayette
Don't Mess with my Toot Toot!
Louisiana on a Saturday Night!
Colinda
Le Two-Step de Choupique
My True Love
Le Valse de Ville Platte
.Arc En Ciel
Bayou Teche Two Step
Diggy Diggy Lo
Les Rangs de "Soybeans"
Fais-Do-do


Chanson de Mardi Gras
Danse de Mardi Gras
Iko-Iko

Jolie Blonde
J'ai Passé Devant ta Porte
Valse de Ville Platte
Allons Danser Colinda
La Porte d'en Arrière
Mamou Two Step
Le danse de Mardi Gras
Les Zydeco Sont Pas Salés
Big Mamou Waltz
Jambalaya
Twist-Shout

---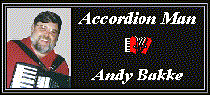 Return to Fr. Paul's Homepage