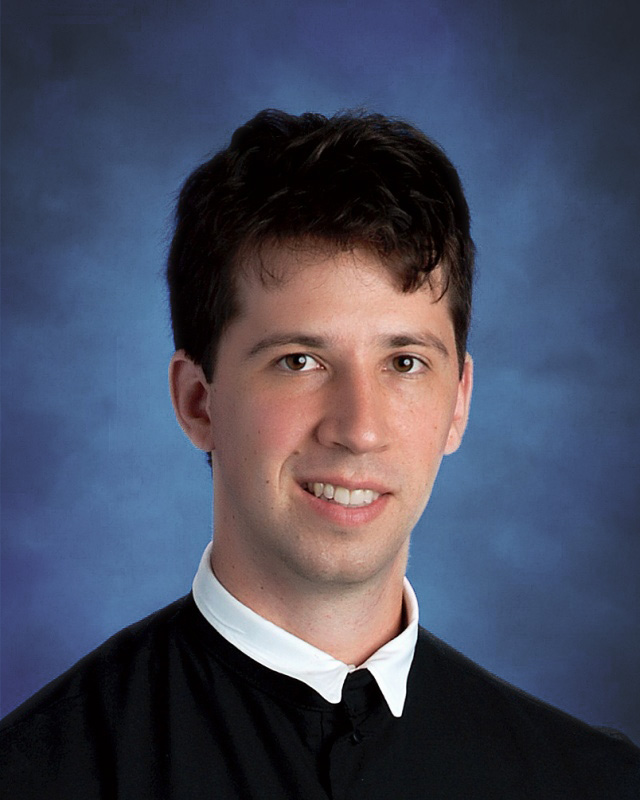 Br. Francis Gruber
Br. Francis Gruber is a native Texan and alumnus of Cistercian Preparatory School ('01). After Cistercian, he graduated from Texas A&M University with a degree in philosophy (BA '05), and then from the University of Chicago with a master's degree in humanities (MA '13). He entered the monastery in August, 2013, and made his first set of temporary vows on August 10, 2014. He made solemn profession on August 14, 2019, and was ordained deacon the following day. Currently he is enrolled as a doctoral student in philosophy at the Gregorian University in Rome.
As a student, Br. Francis especially enjoyed the variety of extracurricular activities the prep school had to offer, including athletics, studio art, drama, journalism and community service. Most of all, he appreciated the many meaningful friendships he made with peers and mentors alike during those years. 
While a student at Texas A&M, Br. Francis developed his passion for art by deepening his knowledge of music and by continuing to paint whenever possible. After a semester as a psychology major, he found as a philosophy major the kind of study of the human person that fascinated him. He grew in his faith through his regular attendance at St. Mary's in College Station, and he very much admired the kind and inviting pastor there.
After college, Br. Francis completed a two-year commitment with Teach For America in Houston, TX. He found the experience of teaching in inner-city elementary schools to be challenging and yet immensely rewarding. He frequented the churches in town run by the Basilian fathers, and it was during this time that he began to experience a call to religious life. He would return to Houston years later to volunteer for a summer at Casa Juan Diego, the Catholic Worker house. The faith-in-action and direct service to the poor he witnessed there left a profound impact on him. 
While completing a master's in philosophy in Chicago, Br. Francis came to the conclusion that he had to join his longtime friend from the prep school who had already decided to enter the novitiate the following year. He very much appreciated being in a lively novitiate of four novices and found consolation in the opportunity to deepen his study of the Bible and the writings of the saints.
Br. Francis values volunteering at Catholic Charities Dallas regularly, working especially with the immigrant population. He has also enthusiastically served as a chaperone for the Dallas Diocese Youth Mission Trip to Nicaragua and Costa Rica.