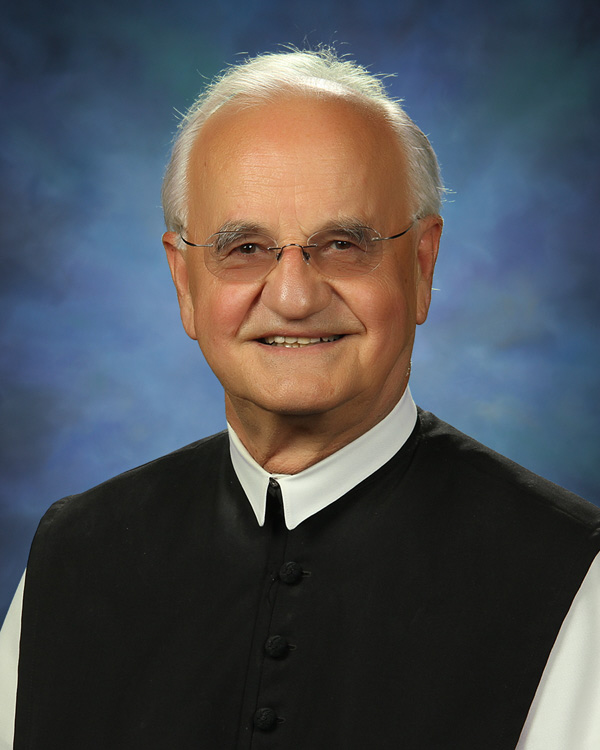 Fr. Bernard Marton
Fr. Bernard Marton was born in Hungary in 1941 and he entered Our Lady of Dallas in 1961. In 1967 he made his solemn profession at the Cistercian General House in Rome, and in the same year he was ordained to the priesthood at Jesuitenkirche in Innsbruck, Austria. He was Form Master for Classes 1977, 1984, 1987, 1994, 2004 and 2012. At the school he has taught Latin, French, History, Theology and, on accasion, electives in Photorgraphy and Video.
Fr. Bernard is the last and youngest of the Hungarians to enter the monastery, as well as the first and oldest of the Americans to enter the novitiate and persevere to ordination. He is the only priest who held the position of sub-prior then prior in both abbeys of the congregation.
As a child he attended a Cistercian school in the late 40's before the Order's suppression by the Communist government. After the failed 1956 Hungarian Revolution he fled his native country, and after a very adventurous year of refugee camp experience in Austria and Switzerland he joined his blood-brother, Fr. Henry Marton, O. Cist., who was already stationed in Texas.
After graduating from Jesuit High in Dallas in 1960, for college he went to the newly established University of Dallas, where he met a number of Cistercian fathers. After a year of college, he felt called to the same Cistercian way of life, and gained entrance to the novitiate. After first profession and another year at UD, he was sent for his theological studies to Rome. This was at the time of Vatican II, and thus he was able to assist at several of the public sessions of the Council.
After completing a doctorate in theology, in 1968 he joined Cistercian Prep as a Form Master and as a teacher of Latin and French (with and MA in French form Southern Methodist University). Soon he was asked to serve as assistant headmaster, then as headmaster – a position he held for 15 years. In the monastery he was first sub-prior, then prior, cantor, then master of junior monks. Currently, he is in Hungary, serving as a part-time teacher in the Order's various schools, and as prior of the community at Zirc.
He is an avid runner, having participated in numerous long-distance runs, including 32 marathons and ultra-marathons both in the US and in Europe.