The Memorare Society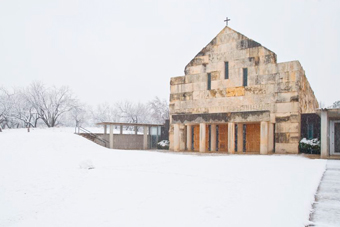 The Memorare Society is the planned giving society at Cistercian. The name is taken from the first word and title of St. Bernard's prayer to the Virgin Mary 'Memorare,' which aptly means remember. It is easy to create a living legacy at the Abbey or the School - simply include Cistercian in your estate plans and inform Erin Hart at the Development Office of your intentions by calling 469-499-5406 or e-mailing ehart@cistercian.org.
Why should I investigate planned giving options?
Planned giving often allows you to keep more of what you have earned through the years for yourself and your family. At the same time, it often allows you to give far more than you ever thought possible. There are other financial benefits to you as well, and you can choose how your gifts help Cistercian.
Should I use my own lawyer, CPA or financial planner?
Yes. Many donors prefer to use their own lawyer, CPA, or financial planner to discuss significant financial plans and to prepare appropriate tax documents. The Cistercian Development Office cannot provide this professional advice, but works with legal, accounting and financial planning professionals to help meet the charitable needs of the Cistercian community.
How do I make a planned gift?
There are many ways to remember Cistercian in your estate plans. Wills and bequests are perhaps the simplest and most familiar planned gifts. A gift of life insurance can be made to Cistercian, providing various immediate tax deductions. Charitable Gift Annuities are another option, as well as Charitable Trusts.
Consider supporting Cistercian by making a pledge, gift or bequest. To make a gift today, or for more information, contact Erin Hart at ehart@cistercian.org or 469-499-5400. You may also use our online giving form to designate your gift.