Admissions Criteria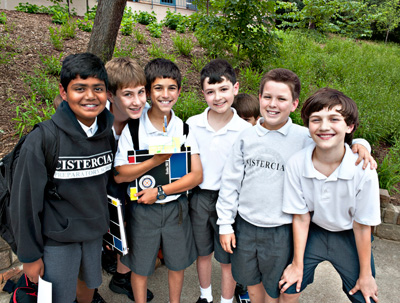 Each fall Cistercian typically admits 40 boys at the entry level, Form I (grade 5). These boys are accepted with the expectation that they will complete the full eight-year program. In addition a limited number of qualified candidates are admitted each year to Forms II-V (grades 6-9), and to Forms VI-VII (grades 10 and 11) only should openings become available.
In evaluating a candidate's application file, the Admissions Committee considers the following factors: grade report from his previous school, courses taken, admission test scores, writing sample, teacher evaluation, informal interview, and an applicant's relation to current Cistercian students or alumni.
Cistercian Preparatory School does not discriminate in the administration of its admission and education policies on the basis of race, color, religion, or national or ethnic origin.
For more information:
Contact admissions@cistercian.org or 469-499-5400.