How to Apply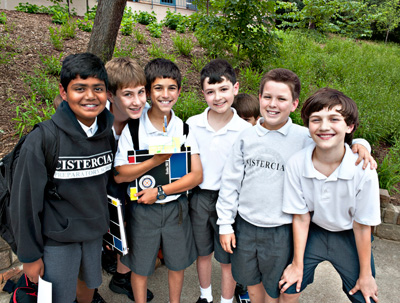 Admission Timeline
Late Applications accepted through February 3, 2017
All students must test by February 4, 2017.
Record Release and Teacher Evaluation Forms: January 27, 2017
Teacher evaluation(s) must be received directly from the applicant's current school. We request recommendations from the applicant's current English teacher and current Math teacher.
Student Interviews:
Student interviews at Cistercian are an informal observation that is conducted on the applicant's assigned test date.  No additional appointment or formal interview is required.
Open House and Campus Tour:
Spring Open House is Wednesday, March 8, 2017 from 8:30 a.m. - 11:45 a.m. This is the one date in the Spring schedule when our classes are open to visitors. Applicants and their parents are encouraged to visit the campus and attend classes. Middle School classes are open to visitors. Campus tours are available by appointment during the school year.
Cistercian Preparatory School does not discriminate in the administration of its admission and education policies on the basis of race, color, religion, or national or ethnic origin.