School Profile
Cistercian Preparatory School opened in 1962 with 50 boys in grades 4 and 5.
Today, enrollment totals 345 students in grades 5-12 with 1,447 alumni.
The school graduated its first class in 1970.
Our student to faculty ratio is 6:1, with 63% of our faculty holding master's degrees and 14% holding a PhD or an equivalent degree.
Our student body is culturally and economically diverse, historically representing around 25 different elementary schools in the Dallas-Fort Worth area.
33% of our student body is of a race or ethnicity other than Caucasian.
One in five families receives some form of financial aid.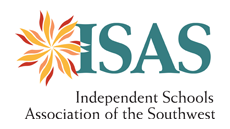 Cistercian Preparatory School is accredited by the Independent School Association of the Southwest (ISAS). ISAS, a member of the NAIS Commission on Accreditation that has voluntarily submitted to a rigorous and impartial review of its accreditation program and demonstrated its adherence to the Commission's Criteria for Effective Independent School Accreditation Practices. ISAS is commended by NAIS for the quality of the Association's accreditation program for its Member Schools.
You can learn more about Cistercian by viewing our School Profile .
Cistercian Preparatory School does not discriminate in the administration of its admission and education policies on the basis of race, color, religion, or national or ethnic origin.